Bettie's Luxury Lodge

is your home away from home!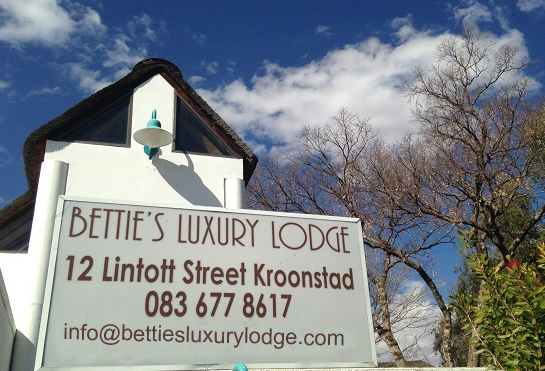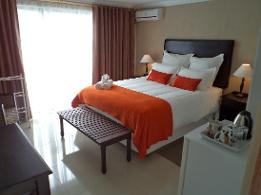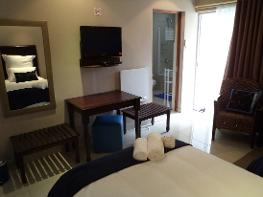 About Us
Your comfort is our goal. Bettie's Luxury Lodge have created a restful retreat that you can think of as your home away from home when you're in the area. We offer services for any traveler, whether you're on business or your journey is for pleasure. When you plan your visit, consider us for your stay.
Our Rooms
Our Luxurious Lodge is conveniently located in Kroonstad, just off the main road and our rooms feature beautiful décor and all the amenities you could need.
All rooms feature Full Premium DSTV with Flat screen Televisions, Extra length beds, Coffee/tea facilities, mini fridge, haidryer, airconditioning, heater, electric blanckets and uncapped free Wi-fi. - contact us now!
FREE: Uncapped Wi-Fi now availale!!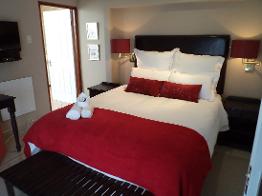 Our Staff
Our friendly and helpful staff will make sure you have a comfortable and enjoyable stay. This is our home, and it's our mission to help you feel at home too!
"Bettie's Homemade Health Rusks are the best I have every had." -- Julia Anderson, Roodepoort
"Wonderful rooms, we had everything we needed. " -- The Smiths, Nelspruit
"Lovely visit with kindness and attention to detail and accomodating of my schedule. worth a revisit anytime." -- Rod Botsis, Grahamstown
"Ek het heerlik gebly! Wonderlike gasvryheid, pragtige kamers en tuis gebakte beskuit. Ek het meer tuis gevoel by Bettie's as my eie woning!" -- Melissa Eisele
"The rooms are luxurious, the gardens are quaint, and your hosts are fantastic. I really enjoyed this place! Thanks for a wonderful stay! --- Alan Bosman
You can also copy and paste the web addresses below into your search browser to see more reviews and scores for Bettie's Luxury Lodge
http://www.travelground.com/accommodation/betties-luxury-lodge/reviews
OR
http://www.booking.com/hotel/za/bettie-39-s-luxury-lodge.en-gb.html?aid=304142;sid=84daeadd205635bc641702016cd0e2c3;dcid=1;dist=0;group_adults=2;sb_price_type=total;srfid=5a2261920c66dffccf2046125a1a835a06226af9X1;type=total;ucfs=1&#tab-reviews
12 Lintott Street, Kroonstad, Free State | 083 677 8617